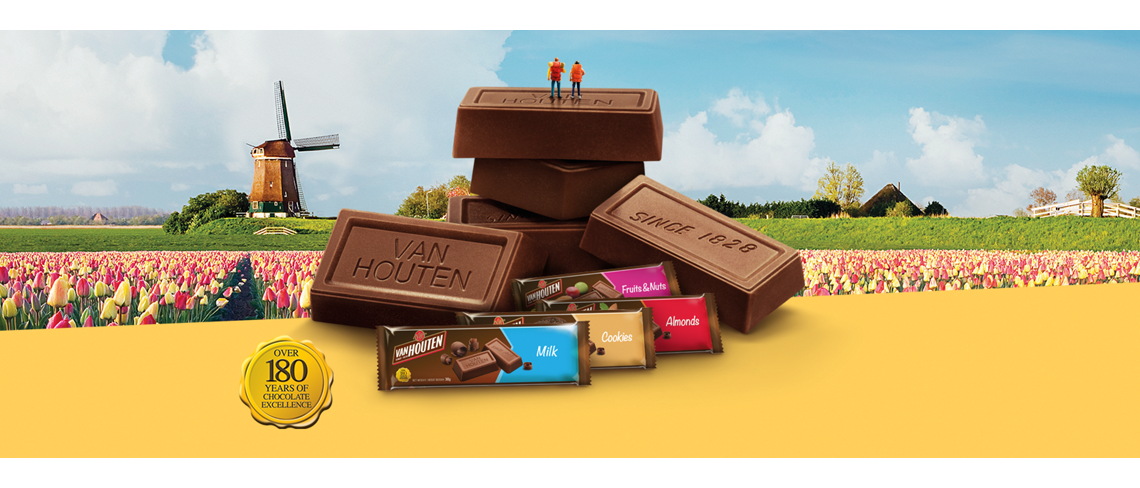 IMPORTED QUALITY DUTCH CHOCOLATE AND CONFECTIONERY
OVER 180 YEARS OF CHOCOLATE MAKING EXPERIENCE
ALL PRODUCTS
LEARN MORE
CONFECTIONERY BARS
Dutch chocolate goodness in a bar format. Enjoy it plain or with interesting inclusions.
View Products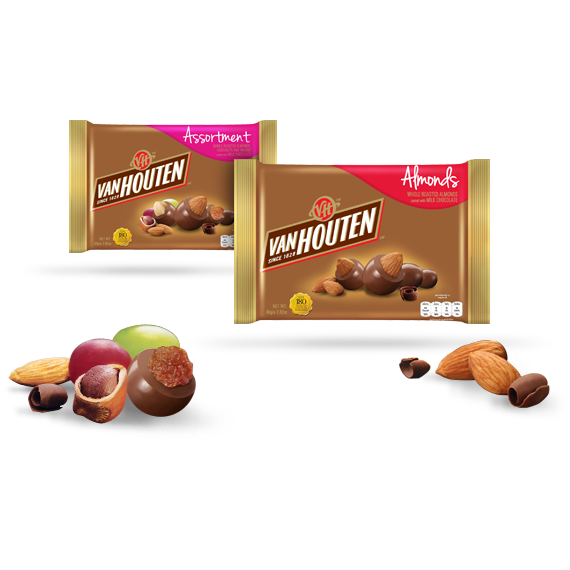 COATED FRUIT & NUTS
Whole roasted nuts and chunky fruits coated with Dutch chocolate goodness. Try one for your indulgent pleasure.
View Products
COCOA POWDER
Pure soluble cocoa powder with no less than 20% cocoa butter. Suitable for baking and for making delicious cocoa drinks.
View Products